WHAT IS PENETRATION BITUMEN?
The bitumen used in the various penetration grades is refined bitumen of different viscosity. Penetration bitumen, sometimes known as petroleum grade bitumen, is a black, semi-hard material. The hardness of the bitumen is determined by conducting a penetration test. Thus, the name "penetration bitumen" describes its purpose well. The Degree of Penetration Bitumen is often used as a Paving Grade bitumen. Since it binds the particles and gives the bituminous mixture its distinctive cohesiveness and durability, bitumen is essential for road building and the manufacturing of asphalt pavements with outstanding qualities.
We manufacture the highest quality Penetration Bitumen in different types and grades and export them from Iran and the UAE to other countries around the world.
Iran Penetration Bitumen ( Iran Bitumen )
UAE Penetration Bitumen ( UAE Bitumen)
PENETRATION BITUMEN APPLICATIONS
Penetration bitumen, also known as paving grade bitumen, is an extremely viscous crude oil-derived substance used in a range of building applications. It is most typically used to make asphalt for road and runway surfaces, but it also has other vital uses. Following are some of the most common applications for penetrating bitumen:
Road construction: Penetration bitumen is a key ingredient in the production of asphalt concrete, which is used to pave roads, highways, and other surfaces. The durability, flexibility, and water resistance of penetration bitumen make it an ideal material for this application.

Airport runways: Penetration bitumen is also used in the construction of airport runways, where it can withstand the heavy loads of aircraft and provide a smooth surface for takeoff and landing.

Roofing: Penetration bitumen is used in the production of roofing materials such as roofing felt and shingles. Its excellent water resistance properties and durability make it an ideal material for protecting buildings from the elements.

Waterproofing: Penetration bitumen is also used in the waterproofing of buildings and structures, where it can provide an effective barrier against water and prevent the formation of leaks and moisture damage.

Bridge decks: Penetration bitumen can be used to protect concrete bridge decks from water and other environmental factors, extending the life of the bridge and reducing the need for repairs and maintenance.

Soundproofing: Penetration bitumen can be used as a soundproofing material in walls, floors, and ceilings, helping to reduce noise pollution and improve the acoustics of a space.

Pipe coating: Penetration bitumen can be applied to the exterior of pipes to provide corrosion protection and prevent leaks.
BITUMEN PENETRATION CLASSIFICATION
Bitumen, in fact, is divided into subtypes depending on the penetration to which it may penetrate. For penetration grading, the less fluid the asphalt, the deeper the needle will go in. The hardness of bitumen, as measured by the penetration point test, classifies the bitumen produced during the oxidation of vacuum bottom (the Bitumen production feedstock that emerges from distillation tower residue in vacuum oil refineries) in a bitumen production unit into a particular category. Penetration The bitumens grade is specified by the results of the penetration and softening point test. For classification purposes, just the depth of penetration is considered. As a result of its thermoplastic property, penetration grade bitumens soften at high temperatures and harden at low ones. The adhesion, rheology, durability, and application temperatures of bitumen are all determined by this temperature-viscosity relationship.
PENETRATION BITUMEN SUPPLIED BY PetroNaft Co.
Penetration Grade Bitumen, produced by PetroNaft Co. by fractional/vacuum distillation of crude oil, is a petroleum grade bitumen. PetroNaft Co.'s bitumen starts as vacuum residue (short residue). Since it is applicable in all market, bitumen 60/70 is the most popular Penetration Grade bitumen. The idea behind penetration grading is that the thinner the asphalt, the farther the needle may go into the material. Experimental (though approximate) correlation between asphalt binder performance and this depth of penetration has been established. As a result, "soft" asphalt binders (those with a high penetration number) are used in cold locations, whereas "hard" asphalt binders (those with a low penetration number) are used in warm regions.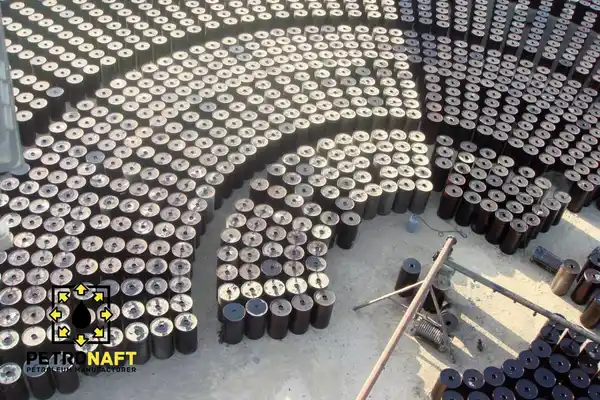 PENETRATION BITUMEN GRADING SYSTEM
The penetration grading method was created in the early 1900s in order to classify the consistency of semi-solid asphalts. Grading of asphalt concrete penetration assesses the following characteristics:
The piercing depth of a 100 g needle is 77° C (25° F).
the flashpoint temperature. Flexibility at 25°C (77°F).
Trichloroethylene solubility
Oven test for thin film (accounts for the effects of short-term aging that occurs during mixing with hot aggregate).
Penetration maintained.
Ductility at 25 °C (77 °F)
PENETRATION TEST OF BITUMEN
The Tests entail submitting a bitumen sample to needle bitumen under defined duration, temperature, and load conditions. In most instances, the test is conducted at 25°C with a 100g weight for 5 seconds. Occasionally, low-temperature bitumen is also tested, with the standard circumstances being 5°C and a weight of 200 g during the 1960s. The depth of bitumen needle penetration into the surface of bitumen is measured in tenths of a millimeter (DMM); so, 200 pen bitumen has a needle penetration of 200 DMM at 25°C when tested with a load of 100g for 5 seconds. It is usual to define the penetration of a certain bitumen without the unit, e.g., 100 pen indicates a 100 DMM penetration.
The Softening Point Test consists of creating bitumen discs and measuring the temperature at which these discs can no longer hold a normal metal ball (Fig. 2.8). All unaltered bitumens have about the same penetration (800 DMM) and viscosity at the softening point (1200 Pas). Therefore, the softening point approximates the EVT for bitumen. It is easy to predict the temperature susceptibility of the bitumen if the penetration and softening points are known. Equations derived by Pfeiffer and Van Doormal2() reveal that it is possible to calculate the Penetration-Index (PI), which measures the influence of temperature on the characteristics of bitumen. The greater the PI, the more temperature sensitive the bitumen will be. The PI has historically been employed as part of the bitumen specification, especially in continental Europe.
Penetration is assessed through a technique of empirical testing. A sample of the bitumen in a tiny container is stabilized in a water bath at a consistent temperature (usually 25 C) (normally 25 C). A 100g needle is permitted to rest on the surface of the bitumen for five seconds. The bitumen is defined as the distance, in millimeters, at which the needle penetrates the bitumen.
Some bitumens are produced using distillation column fractionation. During the heating of oil, fractioning is the extraction of vapors of various densities. These bitumens are categorized based on their hardness. A sample's hardness is assessed by introducing a certain kind of needle into it and evaluating the needle's ability to pierce the sample within a set time and temperature. This test is known as the standard penetration test, and the bitumen subjected to it is referred to as penetration grade bitumen or road grade bitumen.
Different samples of bitumen grade bitumen may vary in consistency from semi-solid at ambient temperature to semi-liquid under the same circumstances due to their varying chemical compositions and production controls.
The penetration figures acquired from the penetration test reflect the bitumen's hardness. 10 penetration bitumen is the toughest and 450 penetration bitumen the softest. In the construction sector, the phrase "penetration grade bitumen" is sometimes reduced to "pen bitumen" or just "pen bit".
Advantages of bitumen penetration testing:
The test is conducted at 25° C (77° F), which is near to the average temperature of a normal pavement.
This test may show a stronger connection with low-temperature asphalt binder qualities than the viscosity test, which is conducted at 60° C (140° F).
Temperature susceptibility (the change in asphalt binder rheology with temperature) may be measured by doing the test at temperatures other than 25 °C (77 °F).
The test is fast and affordable. Consequently, its employment in the field is straightforward.
Negative aspects of the bitumen penetration test:
The test is empirical and does not assess essential engineering parameters such as viscosity.
During the test, the shear rate is varied and high. As asphalt binders often behave as a non-Newtonian fluid at 25° C (77° F), this will impact test findings.
Temperature susceptibility (the change in asphalt binder rheology with temperature) cannot be assessed by a single test conducted at 25 degrees Celsius (77 degrees Fahrenheit).
The test does not offer data for establishing mixing and compaction temperatures.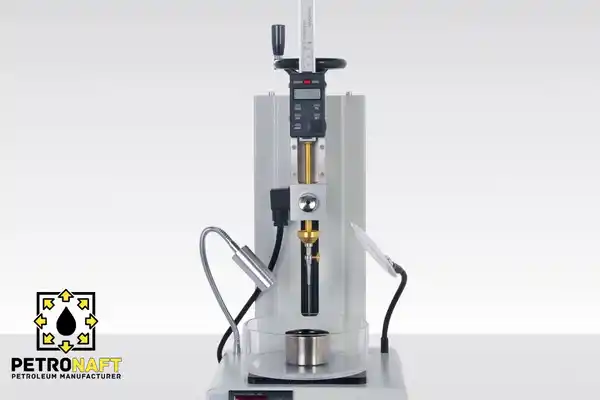 PENETRATION BITUMEN SAFETY TIPS
Bitumen is often combustible; thus, it must be stored in a location that is safe from open flames.
It is recommended that carbon dioxide be used as a fire suppressor.
When working with hot bitumen, engineers or personnel who deal with bitumen should wear leather gloves, safety eyewear, and appropriate clothing and footwear. This includes not only gloves, but also appropriate clothing and boots.
The temperature of hot bitumen is around 300 degrees Fahrenheit, and exposure to it may cause serious burns to the skin as well as eye injuries.
PENETRATION BITUMEN STANDARDS AND GRADING
In various locations and nations, different Standards and Grading systems are used for assessing the quality of petroleum bituminous Binders. The following organizations produce the most accepted standards for petroleum bitumen:
European Committee for Standardization (CEN)

Association Française de Normalisation (AFNOR – NF EN)
BSI Standards – the UK's National Standards Body (NSB – BS EN)

American Society for Testing and Materials (ASTM)
American Association of State Highway and Transportation Officials (AASHTO)
South African Standard Organization (SABS)
Standards Australia (AS)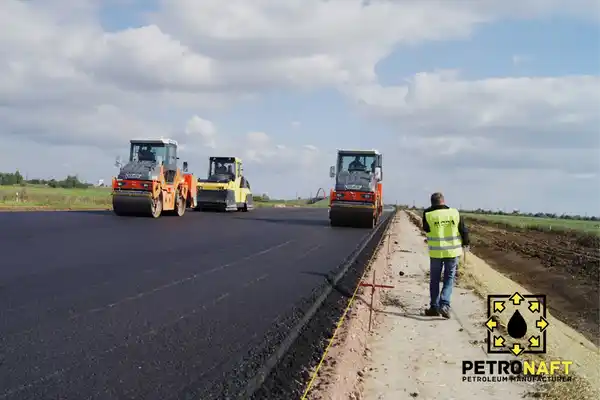 PENETRATION BITUMEN PACKING
New Steel Drum, Jumbo Bag, Bulk.
Petro naft produces Penetration Bitumen of the best quality in a variety of types and grades and exports them from Iran and the United Arab Emirates to other nations worldwide.
Penetration Bitumen Iran ( Bitumen Iran )
Penetration Bitumen Emirates ( Bitumen Emirates )
For more information, please click on each product listed below.
PENETRATION BITUMEN Products
Description of PENETRATION BITUMEN 10/20 Penetration bitumen 10/20 is a bitumen produced by aeration on
Read More »
Frequently Asked Questions About PENETRATION BITUMEN