PENETRATION BITUMEN 60/70
Description of PENETRATION BITUMEN 60/70
Bitumen 60/70 is a type of asphalt commonly used in road construction and maintenance. It is a by product of the petroleum refining process and has a penetration grade of 60-70 tenths of a millimeter, indicating its medium-hard consistency. This type of bitumen is suitable for use in hot climates and has applications in waterproofing and roofing as well.
To provide a description of penetration Bitumen 60/70, we must pay close attention to how various sorts of Bitumens are tested after manufacture. This grade of Bitumen is called after the Bitumen penetration test. In this test procedure, a standard needle is inserted into a sample of Bitumen to determine the rate of penetration and estimate the Bitumen's hardness.
Typically, Bitumen 60/70 is derived from crude oil. Similar to other grades of penetration, this grade is manufactured at a refinery by the blowing process. Due to its blowing and moderate air penetration, this type of Bitumen is neither too soft nor very hard. Bitumen 60.70, unlike other grades of Bitumen, requires no further processing. This sort of Bitumen is also known as direct run in the industry, indicating that it is generated straight from the vacuum distillation process. Bitumen 60-70 is less expensive than other asphalts (Bitumens) due to the fact that it does not need modification.
BITUMEN 60/70 HISTORY
Sumerians, Assyrians, and many other ancient civilizations made substantial use of Bitumen. This substance was employed as an anti-humidity compound, to preserve wood, and for a variety of other applications, including embalming, sculpting, and decorating. In addition, Bitumen found in natural beds and baked bricks have been utilized as mastic in the building of temples, bridge foundations, streets, and homes.
In 1712 A.D., natural Bitumen stones were found in France, marking the birth of the current Bitumen business. Historically, bituminous materials were simply deposited in lumps on the surface of local roads and left to be progressively worn down and compacted by traffic. This approach was highly effective, and in a short amount of time, advancements in this sector were developed, such as powdering and heating the material before to usage. The asphalts were then compacted and hardened using a hot iron and a hammer. This substance, also known as Compressed Rock Asphalt, was used with great success on the streets of Europe, which have since spread worldwide.
BITUMEN 60/70 PRODUCTION
Bitumen 60/70 is typically extracted from crude oil. This penetration grade, like others, is blown in a refinery. This Bitumen is neither soft nor hard due to blowing and mild air penetration. Unlike other grades of bitumen, 60.70 needs no processing. Direct run bitumen comes from vacuum distillation. Due to the fact that it does not need modification, bitumen 60-70 is less costly than other asphalts.
The production of Bitumen 60/70 involves the following steps:
Crude oil distillation: Bitumen is derived from the distillation of crude oil. Crude oil is heated to high temperatures in a distillation tower, and the different components are separated based on their boiling points.

Vacuum distillation: After the crude oil has been distilled, the heavy residue is further processed in a vacuum distillation unit to remove lighter fractions and produce a heavy residual oil.

Blending: The heavy residual oil is blended with other additives to produce Bitumen 60/70. The blending process involves heating the residual oil and adding the required additives to achieve the desired properties.

Quality control: After the blending process, the Bitumen 60/70 is subjected to quality control tests to ensure that it meets the required specifications for use in various applications.
We manufacture the highest quality Penetration Bitumen 60/70 and export them from Iran and the UAE to other countries around the world.
Penetration Bitumen 60/70 Iran
Penetration Bitumen 60/70 UAE
PENETRATION BITUMEN 60/70 Applications
The majority of penetration Bitumen 60/70 uses are in the asphalt and road construction applications. Compared to the asphalt business, the applications of Bitumen 60/70 in the roofing, sealing, and insulating industries are restricted. Bitumen 60-70 is also utilized as a key ingredient in the production of asphalt, emulsion Bitumen, cutback Bitumen, and modified Bitumen.
Another use for Bitumen 60/70 is the manufacturing of polymer modified Bitumen. In the creation of PMBs, specific polymers are added to Bitumen 60/70 in order to increase its qualities, such as elasticity, brittleness, and softening, which are vital to the improved performance of asphalt mixtures.
Typical applications include:
Road construction
Industrial use 
Insulation and Bitumen waterproofing
Electrical insulation
Bitumen 60/70 in Road Construction:
Penetration Bitumen Grade 60/70 is relatively hard. As a result, this grade of penetration Bitumen can withstand temperature changes between -22 and +76 degrees Celsius. It is frequently utilized in road building and is perfect for road engineers in Asia and Southeast Africa. The most popular grade of penetration Bitumen for road building is 60/70. Paving-grade Bitumen works in a wide range of temperatures. This is not the only reason Bitumen 60/70 is popular internationally. Bitumen 60/70 and aggregates are mixed to make hot mix asphalt for road paving. For extensively used roads, use this grade of bitumen. Bitumen 60/70 is popular in Asian and African countries since it's affordable and high-quality.
Bitumen 60/70 in Roofing Industry:
Between 10 and 15 percent of the market share for bitumen is used by roofing products. The roofing sector of the bitumen market is composed of residential steep-slope shingles and commercially modified waterproof membranes.
Bitumen 60/70 in Waterproofing Industry:
Effective waterproofing solutions that are readily accessible to roofers and construction workers in general have been developed thanks to bitumen 60/70 on the one hand and technology on the other. Today, the petro naft firm provides one of the broadest selections of waterproofing goods that are currently available on the market. This selection includes customized solutions that are tailored to the requirements of individual customers.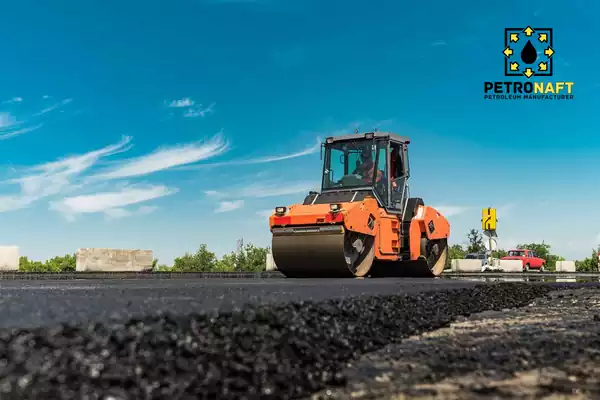 PENETRATION BITUMEN 60/70 PACKING
Methods of Bitumen 60/70 packing:
1- New Steel Drum 180kg:
There are 110 Drums without pallets and 80 Drums with pallets in each 20-foot container.
There are 150 drums without pallets and 137 drums on pallets in each 40-foot container.
2- Poly bag packaging:
Poly bag is a revolutionary and ecologically friendly method for packaging various grades of bitumen, allowing end users to carry and use the product with more ease. The characteristics of the double-layer polyethylene coated film that enhance the quality of the Bitumen dissolved in Bitumen during the melting process.
Poly bag advantages for end users:
Reduce cost of packaging.
Significant decrease of waste due by product heating during container handling and Bitumen transfer, as well as cost savings compared to conventional packaging.
Optimal use of cargo space and reduced moving costs compared to barrel Bitumen shipping.
Due to the decreased danger of poly bag packaging compared to alternative packaging techniques for customers, insurance costs may be reduced.
lowering product heating expenses.
Elimination of costs of recycling and disposal of barrels and other waste caused by Bitumen transportation.
Possibility of utilizing film coating during product heating as a permitted ingredient that may contribute to improving Bitumen quality.
Possibility of simple transport to the site of ultimate consumption owing to packaging's low weight and flexibility.
Creating the potential of capillary distribution for construction material wholesalers.
3- Bulk:
The materials may also be transported in bulk straight to the client's storage facility; Bitumen bulk vessels vary in size and capacity. The PetroNaft Co. provides all grades of Bitumen in Bulk based on the customer's specific need. The most influential aspects of Bulk Bitumen Carrier Rates are Service Charges, Discharge Port, Season of Loading, Discharge Terminal Fees, Destination Bunker Price, and Vessel Capacity.
Bulk sales may be made through truck or bulk ship. Bulk Bitumen cargoes may be delivered by tankers ranging in size from 1,000 to 8,000 metric tons; however, the majority of tanker deliveries will be made directly into a tank terminal.
Bulk ship: we may transport the tanks directly to the target ports or via flexi tank. Bitumen in bulk is accessible for road and water transport.
4- Jumbo bag:
The production of Bitumen jumbo bags with capacities ranging from 300 kg to 2 tons is depending on client demand and the carrying capacity of containers.
Special care must be taken while shipping or storing things to ensure that they reach their destination without incident. Transporting and storing a product in jumbo bags is one of the most effective ways to maintain its quality until it is used.
Since the 1940s, these bags have been utilized, however recent ones have evolved. Among the significant transportation applications for these bags, the following might be mentioned:
Powdered goods.
Food and drink.
Transporting chemicals.
Transporting agricultural goods.
Transporting building materials.
Transporting minerals and metal powders.
Transporting plastics.
Transportation of wood and paper.
Types of giant bags depending on the sewing technique
According to the kind of stitching, jumbo bags are classified as follows:
Four panel big bag.
Extra-large bag with cap handle.
Giant static-electricity-resistant bag.
Jumbo bag U panel.
Giant bag with breathable fabric.
Jumbo bags for hygiene or food products.
Woven or round large bag.
Jumbo Bag with stabilization device or Jumbo Bag Q.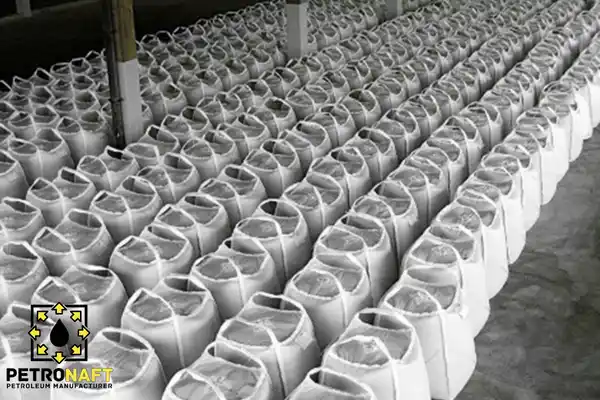 Bitumen 60/70 has the following properties:
Extremely good adhesion to the majority of materials.
Stability against atmospheric influences.
Long service life.
Extremely high flexibility and elasticity for increasing fracture resistance.
Capacity to repair minor bodily wounds independently.
Resistant to acidic and alkaline chemicals, sulfates, and chlorides.
Insulation without seams or overlaps.
Bitumen with a high degree of penetrability is referred to as soft Bitumen and is used in cold climates, whereas Bitumen with a low degree of penetrability is referred to as hard Bitumen and is used in warm climates. Over many years, the correlation between the laboratory properties of road Bitumens and their performance on the road has been investigated. With an increase in traffic volume, it becomes crucial to estimate the asphalt's long-term behavior and efficiency.
BITUMEN 60/70 SPECIFICATIONS
These are the specifications for Bitumen 60/70:
1-Penetration degree of Bitumen 60/70:
Its degree of penetration is determined in the laboratory to evaluate its hardness. In this procedure, a 100-gram needle is inserted in 5 seconds at 25 degrees Celsius, and the depth of penetration is measured to the nearest tenth of a millimeter. The lower the penetration rate, the more robust the Bitumen.
2-Flash point of Bitumen 60/70:
The temperature at which it ignites the produced gases by reaching this temperature is known as the ignition degree, and the maximum quantity that can be heated is restricted by its ignition temperature.
3-Viscosity of Bitumen 60/70:
The more solid its properties, the less fluid it is. Notably, the conductivity of this material decreases at increasing temperatures, and this attribute is evaluated in the laboratory using the Sea bolt Fiorel gadget.
4-Ductility of Bitumen 60/70:
Its malleability is defined as the increase in length in the laboratory when it is stretched with a cross-sectional area of 1 cm2 at a speed of 5 cm/min prior to breaking.
5-Weight loss of Bitumen 60/70:
Weight loss in Bitumen is due to the evaporation of petroleum chemicals and oils contained within it. This quality is also one of its major qualities, allowing it to be measured in the oven at 163 degrees Celsius for five hours at this temperature.
6- Softening Point of Bitumen 60/70:
This is the temperature at which Bitumen transforms from solid to liquid. The greater the degree of softness, the less sensitive it is to temperature, and the majority of these materials have a degree of softness between 50 and 70 degrees Celsius.
7-Degree of Solubility of Bitumen 60/70:
The degree of purity is the number of impurities remaining after dissolving a sample in carbon sulfur or carbon tetrachloride solvent.
Bitumen 60/70 specification table:
| | | | |
| --- | --- | --- | --- |
| Bitumen 60/70 | Test method | Unit | Specification |
| Specific gravity @ 25°C | ASTM D70 | Kg/cm3 | 1.01/1.06 |
| Penetration @ 25°C | ASTM D5 | mm/10 | 60/70 |
| Softening point °C | ASTM D36 | °C | 49/56 |
| Ductility @25 °C | ASTM D113 | cm | 100 min |
| Loss on heating(wt.) % | ASTM D6 | wt. % | 0.2 max |
| Drop in penetration after heating % | ASTM D5-D6 | % | 20 max |
| Flashpoint °C | ASTM D92 | °C | 232 min |
| Solubility in Trichloroethylene | ASTM D2042 | wt. % | 99 min |
| Spot test | AASHTO T 102 |   | Negative |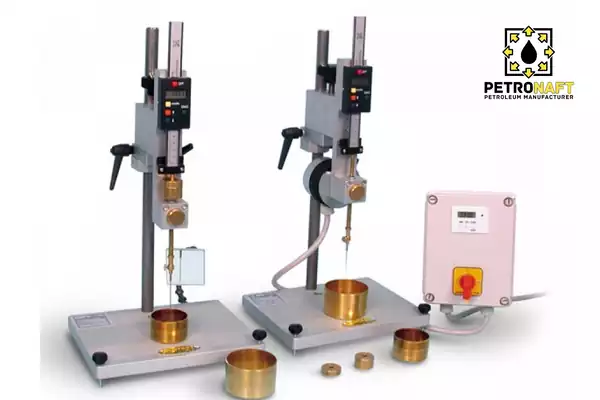 The different compounds of Bitumen 60/70 are not well understood at this time, but the majority of these compounds, which are separated from Bitumen by different solvents, consist of asphaltene-resin materials and heavy oils, which are sometimes accompanied by a small amount of minerals and placed adjacent to one another in an oily colloidal environment. are Bitumen's flexibility and adhesion being dependent on the resin; nevertheless, the more the asphaltene content, the harder the Bitumen is, whilst the addition of Bitumen oil softens it. By heating Bitumen, oily substances transform into resin, resins transform into asphaltene, and excessive heat transforms Bitumen into coal and water vapor.
1-Asphaltene:
Asphaltene is a brittle, insoluble, black to brown solid that is insoluble in standard heptane. Besides carbon and hydrogen, it also contains nitrogen, sulfur, and oxygen. Asphaltene is often regarded as a highly polar material that comprises complex aromatic compounds with a very high molecular weight. It has no definite melting temperature, and when heated, it first expands, then decomposes, and eventually leaves behind a great deal of carbonaceous material. Asphaltene makes up between 5 and 25 percent of Bitumen. The greater the asphaltene content in Bitumen, the harder and less permeable the Bitumen will be, as well as having a higher softening point and viscosity. This substance's molecular weight ranges from 600 to 300,000 depending on the separation technique used.
2-Maltenes:
Maltenes are soluble in mild solvents, such as heptane. Bitumen's maltenes are a combination of resins and oils with a molecular weight between 250 and 1300 g/mol.
3-Resins:
Resins may be dissolved in heptane. The majority of these compounds, such as asphaltene, are composed of carbon and hydrogen, with traces of oxygen, sulfur, and nitrogen. This substance is dark brown, solid and semi-solid, and highly polar. Resins are unique in that they are very sticky. Resins are anticoagulants for asphaltene, and the ratio of resin to asphaltene may be such that it imparts a sol or gel condition to the Bitumen.
4-Aromatics:
Aromatics are cyclic compounds with the lowest molecular weight and aromatic or naphthenic side chains; they are regarded as very effective asphaltene anticoagulants. This component comprises between 40 and 60 percent of the total Bitumen and is a dark brown, viscous liquid with an average molecular weight ranging from 300 to 2000. Aromatics feature nonpolar carbon chains with a preference for saturated rings and high solubility for heavy hydrocarbons.
5-Saturated compounds:
Saturated compounds consist of aliphatic hydrocarbons with straight and branched chains, alkyl naphthene, and certain alkyl aromatics. Frequently, these compounds take the form of viscous, non-polar, colorless oils. Their average molecular weight is identical to that of aromatic compounds, and their contents consist of saturated waxy and non-waxy substances. This component comprises between 5 and 20% of Bitumen.
In general, asphaltenes constitute the structural skeleton of Bitumens, resins influence the stickiness and flexibility of Bitumen, and oils influence the Bitumen's psychological problem. Fundamentally, Bitumen's physical properties are determined by the chemical structure, amount, and quality of hydrocarbons.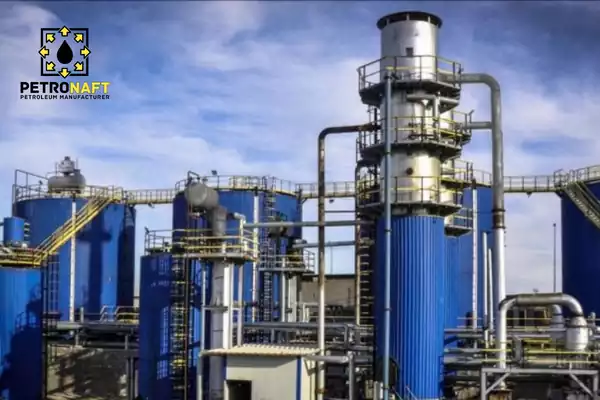 During the manufacturing, storage, and transportation of Bitumen 60/70, its high temperature often poses the greatest risks. Among these dangers are:
The emission of fumes from the product during heating.
Continuous skin contact.
The combustibility and, in certain situations, the flammability of the product.
Contact with pipelines, tanks, or other apparatus holding molten Bitumen, hot water, or steam.
Release of substances during manufacture, storage, distribution, usage, and transportation of the product, particularly in the case of emulsion Bitumens.
Note that fire extinguishers must be used in the case of a fire. The use of water or CO2 capsules is perilous.
BITUMEN 60/70 SAFETY TIPS
To prevent accidents and injuries while working with bitumen 60/70, it is essential to observe adequate safety precautions. These are some precautions to take:
Use Personal Protective Equipment (PPE): While working with bitumen 60/70, wear PPE like as gloves, safety goggles, a respirator, and protective gear. This will shield you from the material and help avoid burns and other damage.
Keep the location well-ventilated: Bitumen 60/70 may emit toxic fumes when breathed. Make sure the place where you're working is well-ventilated and has lots of fresh air flowing.
Bitumen 60/70 should be stored in a cold, dry, and well-ventilated environment, away from sources of heat, sparks, or open fires. Keep it away from flammable items.
Handle with caution: Bitumen 60/70 is hot and sticky, therefore use caution to prevent burns or other damage. Handle and transport the material using the proper tools and equipment.
Clean up spills right away: If you spill bitumen 60/70, clean it up right away using absorbent materials like sand or sawdust. Water should not be used to clean up the spill since it might cause the bitumen to spread.
Waste disposal: In line with local rules, dispose of any waste materials created during the processing of bitumen 60/70.
Note that while dealing with any hazardous chemical, such as bitumen 60/70, safety should always come first. If you have any questions about how to handle it properly, ask a safety specialist or the manufacturer's safety data sheet.
BITUMEN 60/70 TRANSPORTED AND STORED
Transporting and loading Bitumen 60/70 requires caution. Different Bitumen kinds must be sifted and loaded individually. The testing of samples collected from various kinds of Bitumen should adhere to the requirements' specified qualities.
Bitumens should be stored in clean areas and covered as much as possible to prevent dirt, hazardous chemicals, water, ice, and snow from contaminating them. Closed warehouses must be regularly ventilated in order to avoid the buildup of combustible gases. These warehouses must be protected against fire and combustible products, and the proper precautions must be taken to detect and extinguish any potential fires.
Bituminous materials must not be heated over 175 degrees Celsius or to the point of smoking. As much as feasible, controlled heating methods, such as spiral tubes holding hot oil or steam, and electric heating devices should be used to heat bituminous materials.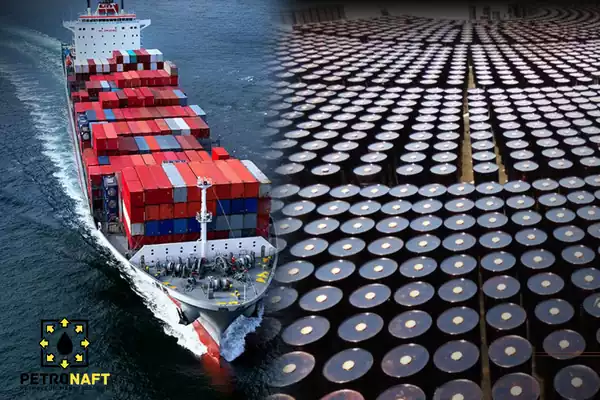 Shipping costs are one of the elements influencing the price of Bitumen 60/70. However, the most significant factor influencing the price of Bitumen is the global price of oil, which has a significant impact on the price of Bitumen 60/70 because when the price of crude oil rises, the price of its products rises as well, and when the price of crude oil falls, the price of its products falls.
To know the today price of Bitumen 60 70, you can click the ORDER PENETRATION BITUMEN 60/70 Below the product photos, we will send you the necessary information as soon as possible.
WHERE TO BUY BITUMEN 60/70?
Penetration bitumen, such as bitumen 60/70, is often used in the construction industry. It is manufactured by Petro Naft, a firm we are proud of, and is renowned for both its superior quality and sturdiness. Since it is a medium-hard grade, this particular bitumen is perfect for use in asphalt paving, roofing materials, and road building.
To create a high-quality final product, the manufacturing process at our organization comprises carefully choosing and refining crude oil. As a consequence, superior binding qualities in the resultant Bitumen 60/70 enable it to establish a solid connection with aggregates and provide a long-lasting surface.
Our dedication to quality and environmental sustainability is something we are proud of at Petro Naft. In order to decrease waste and lower our carbon impact, we employ cutting-edge technology and procedures. Our bitumen 60/70 satisfies the highest quality criteria found worldwide and is in great demand.
Petro Naft Co. produces penetration bitumen 60/70 of the best quality in a variety of types and exports it from Iran and the United Arab Emirates to other nations worldwide.
Iran Penetration Bitumen 60/70 ( Iran Bitumen 60/70 )
Emirates Peneteration Bitumen 60/70 ( Emirates Bitumen 60/70 )
You may easily buy bitumen 60/70 from the Petronaft Company; just utilize our contact channels; we manufacture and export bitumen 60/70 in Iran, as well as from our Dubai warehouse. Our professionals will be with you during this procedure.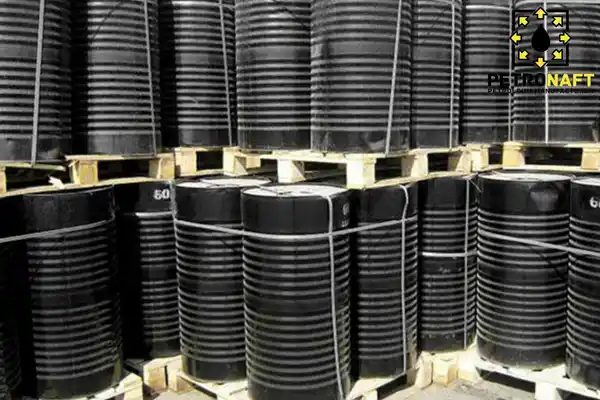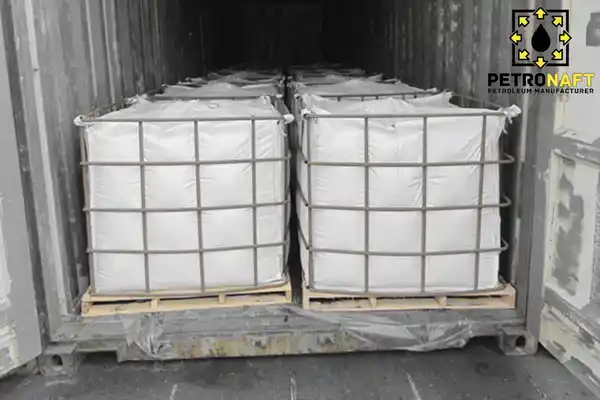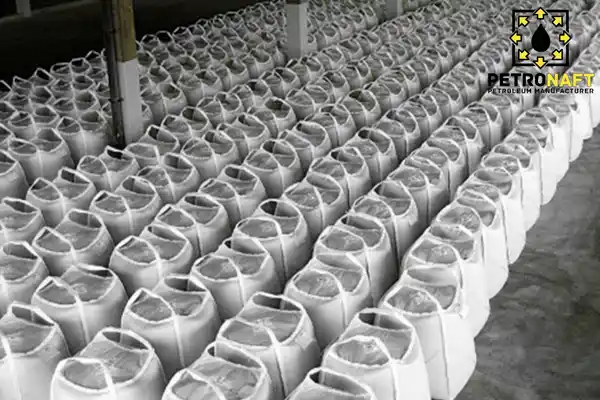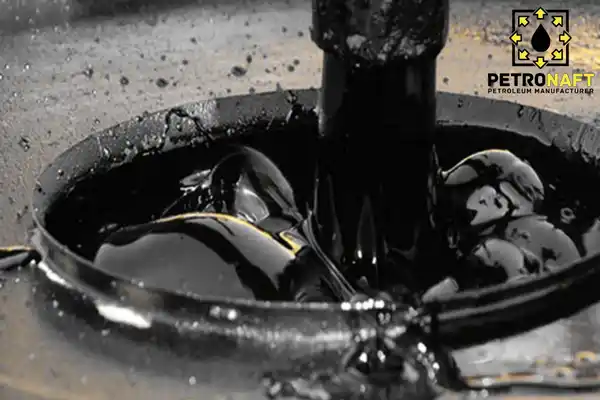 Frequently Asked Questions About BITUMEN 60/70