ASPHALT REQUIRES VERY LITTLE UPKEEP, IS IMPERVIOUS TO WATER, AND IS INEXPENSIVE (HOW TO KEEP ASPHALT DRIVEWAY FROM CRACKING)

In spite of the fact that it is more durable than other materials, such as concrete, asphalt is not without its flaws. One of the best types of asphalt is prepared with penetration bitumen 60/70 with the addition of Gilsonite. Asphalt, like other materials used in the construction of pavement, is susceptible to being cracked, dented, or otherwise damaged as a result of prolonged exposure to the weather or as a consequence of wear and tear over the course of time. You won't be able to stop all of the harm from happening, but if you take the appropriate precautions, you should be able to stop a significant amount of it. The formation of cracks in asphalt may be avoided in a number of straightforward and practical ways, and in this way, you can keep asphalt driveway from cracking also.
SEALCOAT IT
Applying a new layer of sealer to your asphalt every two to three years is one strategy for preventing cracks from appearing in the surface. Asphalt may be protected against oxidation, water damage, chemical spills, oil spills, and even ultraviolet radiation with the use of sealcoating. The sun and water getting below the asphalt are the two primary causes of cracking in asphalt. If you are able to avoid these two things, you will be able to significantly limit the amount of damage that is done to your asphalt on a yearly basis, and in this way, you can keep asphalt driveway from cracking also.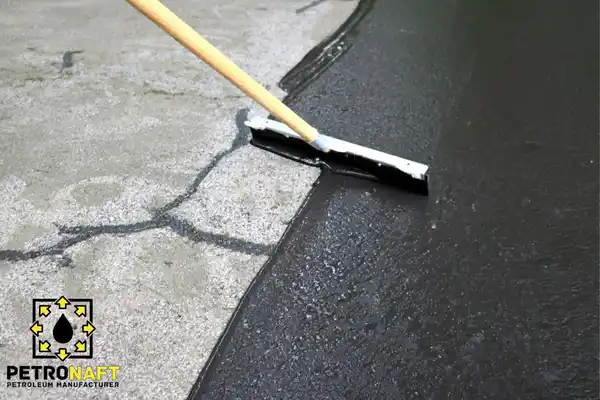 KEEP IT CLEAN
Although it would not seem to be a major concern to have a little quantity of debris, such as leaves and dirt, sprinkled on top of the asphalt, these apparently innocuous impurities can really cause the material to deteriorate over time. The pavement should be kept clean since this is another great method for preventing asphalt from cracking. The procedure for cleaning asphalt, fortunately, is considerably simpler than it first seems to be. You may either sweep the trash away with a brush or wash the pavement down with water from a hose to clean it. If there are spills and stains on the pavement, on the other hand, you will need to employ a cleaning approach that is a little bit more rigorous. Bentonite, which is often found in cat litter, may be used to clean up spills and stains after they have been swept up, the extra liquid has been absorbed by the Bentonite, and the area has been cleaned with a cleanser and a brush with stiff bristles.
EVENLY DISTRIBUTE WEIGHT
If the asphalt in issue is located in a parking lot or on a road, achieving this goal may be more challenging, but you may lessen the amount of damage done to asphalt driveways by rearranging the positions of the automobiles and commercial vehicles that are parked on the surface. When subjected to excessive stress over an extended period of time, asphalt may become brittle and break. Simply by parking in a new position on occasion, you may lessen the amount of extended stress that is placed on particular components of it.
Purchasing from Petro Naft
For more detailed information and to purchase the product discussed in this article, please visit the dedicated product page below. Alternatively, use the various communication channels provided on our site to register your purchase inquiry or take advantage of our expert guidance.
Prepared by the PetroNaft Co. research team.